Material World Chooses Horen Foldable Containers
2020-8-3
Source:HOREN
https://exmail.qq.com/cgi-bin/mail_spam?action=check_link&url=https%3A%2F%2Fwww.horengroup.com%2Fhomeen%2Ftonewsdetail%3Fnews_id%3DNW00000057&mailid=ZC2803-Kg~AZx12QG9IDCZ5irUNdak&spam=0&r=0.791053217856446
---
Material World Co Ltd, a leading provider of logistics equipment in Thailand, has partnered with Horen to provide its customers with access to Horen's range of foldable & returnable plastic containers. In particular Horen's "Kong Fu" Foldable Large Container has been particularly popular with the post and parcel sector.
The Horen KF975 is the most durable foldable large container on the market. It also features improved ergonomic benefits for users as the unit can be easily manipulated by a single worker, saving time and labour cost. In addition, Horen's unique patented hinge design means the walls can be folded in any sequence further reducing operating time and increasing user friendliness. Finally, the KF975's high return ratio/low folded height means significant savings on reverse logistics.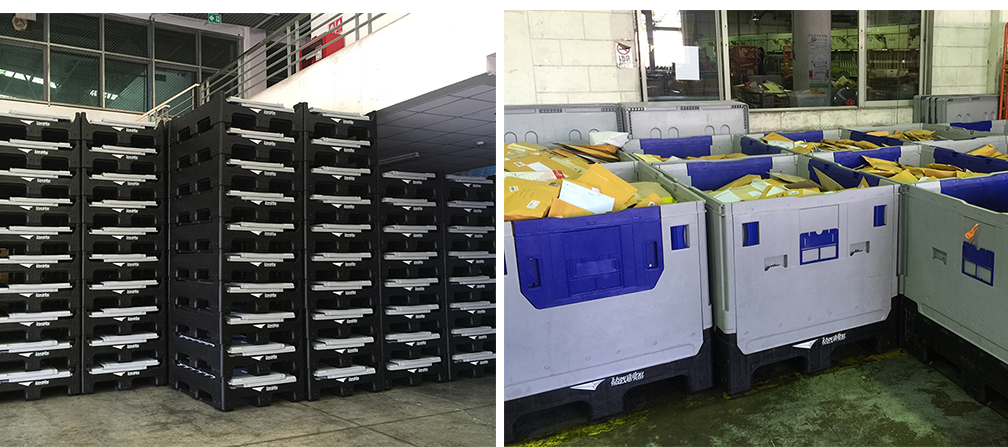 Horen has also recently launched a lightweight version of the KF975 which retains all the features and benefits but only weighs 40kgs, making it ideal for the storage and handling of the increasing volume of home shopping parcels.
Sulee Anujorn, Material World's General Manager said "We have tried a range of foldable large containers but the Horen unit gives us the best all round performance. Its stronger, more user friendly and its lower folded height means our customers can save on reverse logistics and storage".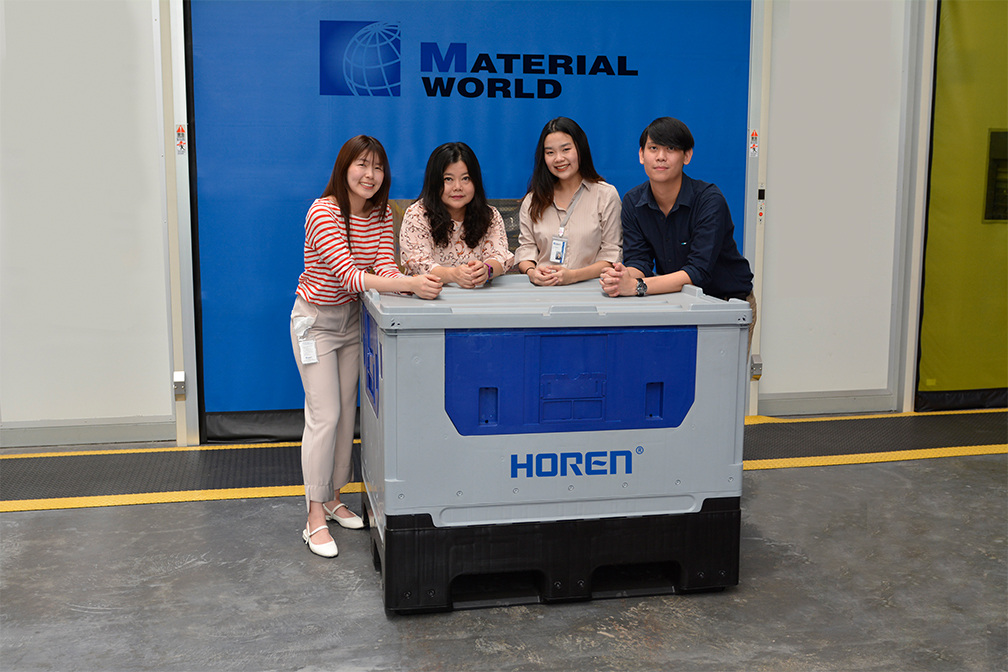 Reducing packaging, waste and minimising freight are at the forefront of Material World and its customers and the Horen KF975 addresses these issues perfectly.
"Material World is well known as a successful innovator & supplier within the logistics equipment sector. They have high standards of Quality, Value, Innovation and Service – principles we at Horen also share and we believe our "Kong Fu" KF975 will further enable Material World to create value within its supply chain and for its customers" said Wichunee Prompanit, Horen's Sales and Marketing Manager, APAC.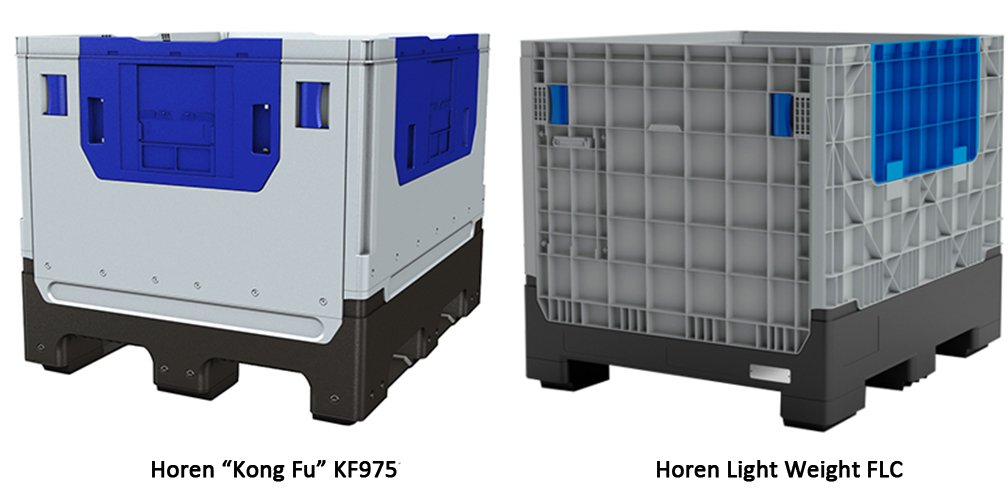 About Material World
Established in 1996, Material World is a leader in the supply of products and systems focusing most to the logistics and supply chain activities. Business activity covers from end of the production line to packing, palletizing, warehousing, automation, material handling up to loading and cargo securing in transport. We are in the business with the program of quality products and advance system to ensure efficiency, accuracy, safe and secure to all goods and cargo starting from end of production line to warehouse-transit-destination at the same time with effective cost and environmentally friendly.
About Horen
HOREN is the leading designer and producer of smart Returnable Packaging Solutions. Our design team is constantly challenged to identify new materials and production methods which help us to manufacture products with maximum stability, high return ratio and low weight in order to eliminate ineffective transport and logistics processes. All our products are 100% recyclable at the end of their working life. Reducing cost, time and waste through the adoption of sustainable development and manufacturing process provides our customers with environmentally smart RTP solutions.
---
Author: HOREN
Editor: Wingsi Zhou
[Disclaimer] This page is reproduced. The purpose is to convey more information of the industry. LET official website assumes no responsibility for any views or errors contained herein. If the content of the work, copyright and other issues are involved, please contact us within 30 days, we will delete the content as soon as possible.